Ocean Village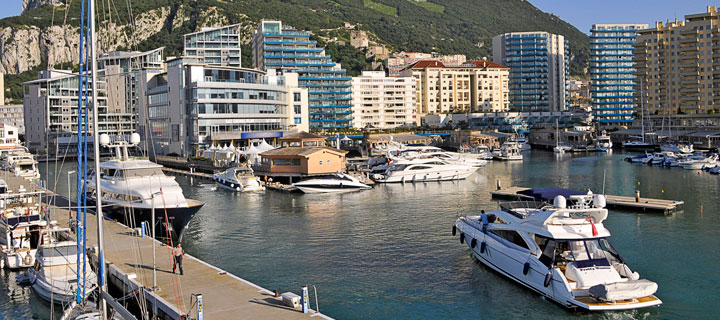 More than a marina, Ocean Village is an all-encompassing resort with three iconic residential plazas, executive office facilities, international retail outlets and plenty of cafés, bars and restaurants. Meticulous lighting, an elegant boardwalk, decked piers and over 10,000 decorative trees and plants make for the ideal environment for soaking up the southern Mediterranean lifestyle.
The residential plazas which tower up to 17 storeys are iconic amongst Gibraltar's skyline with their blue glass-cloaked terracing offering views across the Straits to the mountains of North Africa. Sharing an oasis of seven swimming pools set in sub tropical gardens, as well as an on-site Health Club, these homes are popular with the local market and expat newcomers alike.
At the heart of Ocean Village is Leisure Island, a massive land reclamation project which accommodates Café Fresco, trendy Savannah restaurant-come-nightclub and a traditional O'Reilly's Irish Bar in its avant-garde glass-clad building. The Island is also the location for Leisure Island Business Centre and the first Gala Coral facility to house a casino, bingo club and sports betting zone under one roof.